Aroma Housewares ARC-1120SBL SmartCarb Cool-Touch Stainless Steel Rice Multicooker Food Steamer, Slow Cooker with Non-Stick Inner Pot and Steam Tray, 20-Cup(cooked)/ 5Qt, Black
Cooking rice made simple: this rice cooker & Multicooker is ideal for making enough rice for 20 people and enough carb-reduced rice for 10 people with the press of a button. Cook rice quickly with superb flavor and texture and make meals for the entire family.
Reduces carbohydrates: our rice cooker comes with a Stainless Steel pot that drains up to 30% carbs from the rice giving you the freedom to cook and enjoy a wide variety of rice and whole-grains while maintaining all the nutrients and minerals It has to offer making it perfect for daily use.
Steam, cook & saute: with 8 preset one-touch functions, This cooker is great for cooking, steaming and sautéing a wide variety of whole grains, steam fish and vegetables, meats, hearty soups making it ideal for cooking healthy homemade slow-cook recipes for breakfast, lunch, dinner, snacks, or sides.
Save your time: thanks to the programmable 15-hour delay timer and automatic Keep-Warm function, Our rice cooker will make sure that you always have a bowl of warm cooked rice ready whenever you need it. You can easily cycle between the different cooking presets with a single touch.
All in one kit: This carbohydrate reducing rice cooker comes with everything you need to get started including a rice measuring cup, serving spatula, Soup Ladle, nonstick removable inner pot, and CARB reducing pot to make cooking healthy meals for yourself and your family simple.
Accessories included: nonstick inner pot, rice measuring cup, steam tray, soup ladle, serving spatula and stainless steel carb-reducing pot.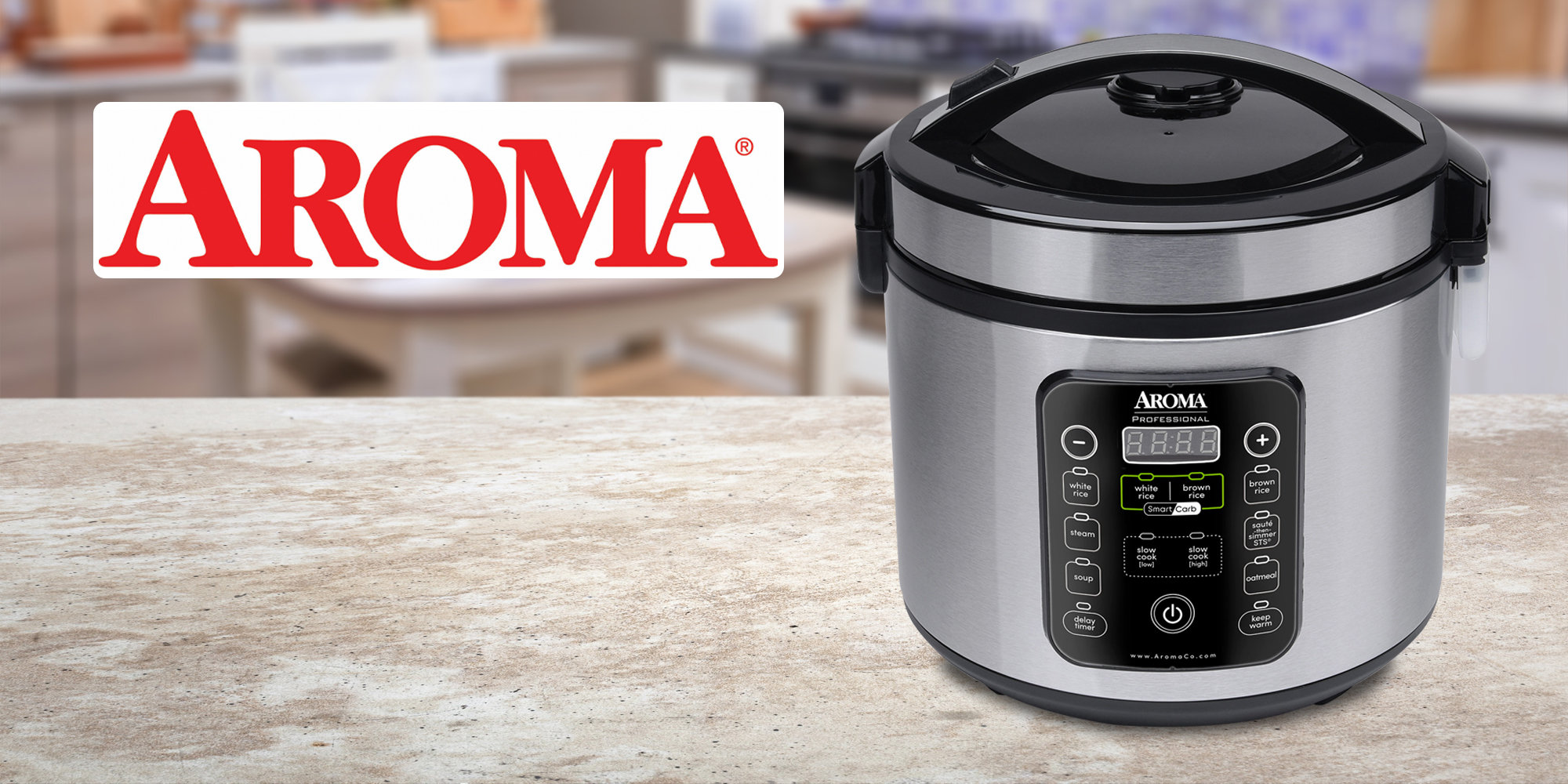 Why hold back on rice just because of some carbs? Aroma rice cooker is made to provide you with a simple way to cook rice, cut back on carbs and Eat healthy The smart way. By using a Stainless Steel carb-reducing pot along With the smarter function, This rice cooker and steamer helps you reduce 25% of carbohydrates in rice while doubling as a large Capacity food steamer. Our Multicolor is perfect for making breakfast, daily meals, lunches and side dishes with a simple touch. There are no complex steps or preparations involved! Whether you're in the mood for some steamed vegetables, a hearty soup or just fluffy cooked rice, you can easily get it done while saving time and effort with aroma rice cooker. You can cook up to 20 Cups of rice or 10 cups of CARB reduced rice without sacrificing the flavor or texture. Thanks to the nonstick pot, This rice cooker for 20 people can easily be cleaned and used any night of The week. Make the smart choice to enjoy warm, fluffy and yummy cooked rice, whole grains and a wide variety of foods with aroma ARC-1120SBL rice cooker and multicore.