PetSafe Basic In-Ground Fence
The PetSafe Basic In-Ground Fence creates a custom play area for your pet outside. Simply bury the boundary wire around the perimeter of your space and place a transmitter within your home. Your pet then wears the included receiver collar that emits a warning beep and then a safe static correction if your pet decides to cross the boundary. Installation can be done in a weekend, and training can be completed in as little as two weeks. Most pets learn their boundaries quickly and begin to enjoy their new play area. As your family grows, you can add an unlimited number of pets with additional receiver collars.
Automatic safety shut-off – correction stops after 15 seconds
Run Through Prevention – Correction increases if your dog tries to run through the boundary zone
Covers up to 1/3 acre with included boundary wire, and is expandable up to 25 acres with additional wire (not included)
Waterproof receiver collar uses PetSafe RFA-67 battery (included)
4 adjustable levels of static correction plus a tone-only mode that alerts your pet with a beep
For dogs 8 pounds and up and fits neck sizes 6-28 inches
Model PIG00-14582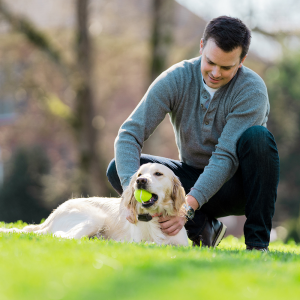 Keep your pet healthy, safe and happy
Give your pet the freedom to enjoy life outside!
Offer your pets a secure yard to play in with our durable and waterproof in-ground fence. This weekend do-it-yourself project comes with clear step-by-step instructions on how to design and install your fence. Give all of your pets the freedom to play outside with the purchase of additional PetSafe collars.
A Company You Can Trust
Global leader in pet products for nearly 30 years

U.S.-based experts available Monday through Saturday

Warranty included

We help pets and their people live happily together!
Steps to a Secure Pet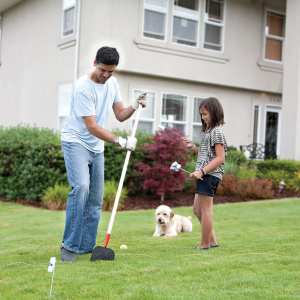 1. Install
Install your personalized underground pet fence over the weekend.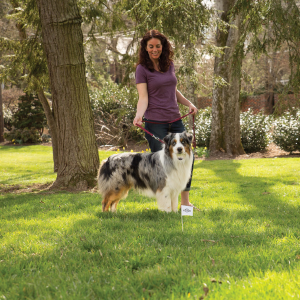 2. Train
Teach your pet in 2 short weeks using our professional training guide.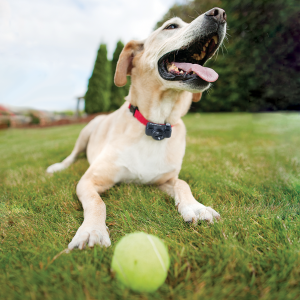 3. Play
Play and live happily together!