Starbucks by Nespresso Espresso Roast Capsules 60 count
60 Count Capsules
Roast Intensity: Dark Roast 11
Flavor: Molasses and Caramelized Sugar
Makes Espresso- .85oz, Ristretto- 1.35oz, Lungo- 3.7oz
100% Recyclable
Compatible with Nespresso Original Line Machines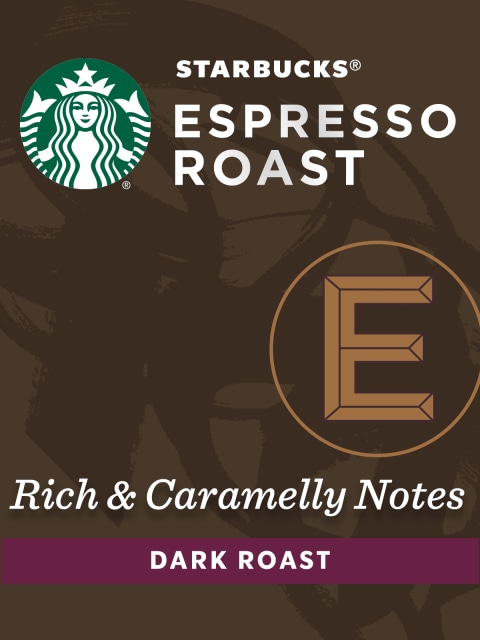 The same high-quality Starbucks coffee that you know and love is now made by Nespresso for you to enjoy at home. Plus, these capsules are made from aluminum for 100% recyclability and guaranteed coffee freshness. Every espresso beverage we handcraft for you begins right here. Our master roasters coax the beans along, the heat taking them deep and dark for a recipe for caramelly sweetness. A blend of beans from Latin America and Asia/Pacific, roasted the way only we know how.
Works with Nespresso Original Line machines, including:
Essenza Mini
Pixie
CitiZ
Expert
Lattissima
KitchenAid
Creatista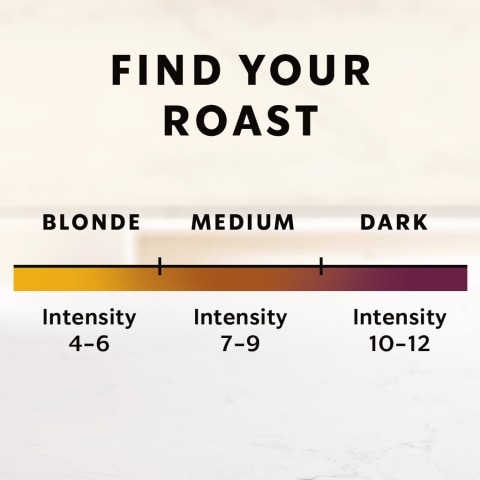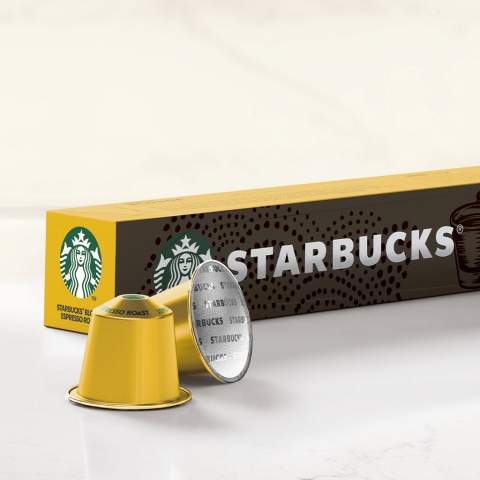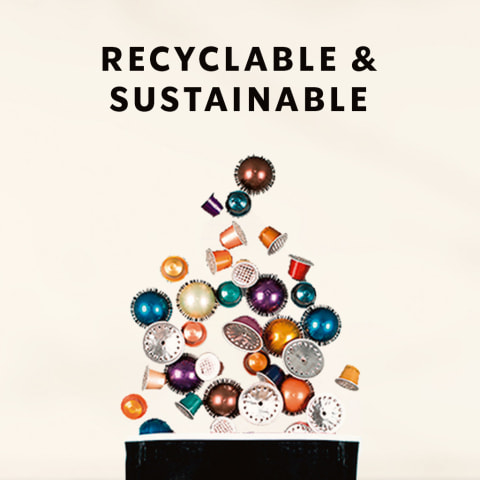 The Quality You Expect from Starbucks
Like all Starbucks at-home coffee products, Starbucks Nespresso Capsules are made with 100% arabica coffee grown with sustainable practices.
Find Your Roast
Key in to the exact roast level you enjoy, from Starbucks Blonde roasts in the 4–6 range to dark roasts in the 10–12 range.
Starbucks, Now from Nespresso
Finally, you can enjoy your favorite Starbucks roasts in espresso form with Nespresso. Enjoy dense coffee crema and high-pressure extraction that was previously only possible in Starbucks cafés.
Raise Your Cup to the Planet
Starbucks and Nespresso are committed to the planet. Through ethical coffee sourcing, as well as recycling aluminum capsules at collection locations, we believe the future of coffee depends on all of us.
Included:
Each package contains 6 box sleeves of 10 Starbucks by Nespresso Espresso Roast Capsules to make up to 60 cups.