WORX WG620 Power Share 320 PSI 0.53-Gallon-GPM Cold Water Electric Pressure Washer
Weighing in at less than 4 pounds with the battery attached, the 320 psi 20V Hydroshot Portable Power Cleaner packs a big punch in a lightweight machine. Featuring 5 pressure settings, 0°, 15°, 25°, 40°, and watering – it has the flexibility to tackle projects both inside and outside the house. Use the Hydroshot to spray mud off the tires of the truck or bike, clear dirt off the deck or driveway, clean the grill or patio furniture, and hose down the garage or basement.
Spray clean the windows, window screens, or the paneling on the house, wash out bathtubs or dog houses. You'll keep the boat, RV, truck, and cars pristine with this handheld carwash. A garden hose only has so much reach, but the Hydroshot is perfect for cleaning virtually anywhere! It pulls from any fresh water source: pools, ponds, sinks, or buckets and uses only . 53 gallons per minute. WORX WG620
This model comes with the a 2L Bottle Connector, which makes the Hydroshot more portable than ever. Want even more uses for your Hydroshot? Check out the great cleaning attachments available (sold separately): turbo nozzles, squeegees, buffers, and scrubbers, to name a few. It's the fun, fast way to clean anywhere, anytime!
WORX WG620
[5x MORE PRESSURE] Than a garden hose with a nozzle, and much more portable. Take the Hydroshot anywhere you need to clean
[EASIER TO USE] Lighter and more compact than a pressure washer, the Hydroshot packs the perfect power to clean everything from bikes and cars to windows and patio furniture
[DO IT ALL WITH THE SAME BATTERY] Worx Power Share is compatible with all Worx 20v and 40v tools, outdoor power and lifestyle products
[DRAWS WATER FROM ANYWHERE] Any fresh water source is fuel for the Hydroshot. Drop the 20' hose in a lake, pool, or bucket. You can hook up to a garden hose at the house or even a 2L bottle on the go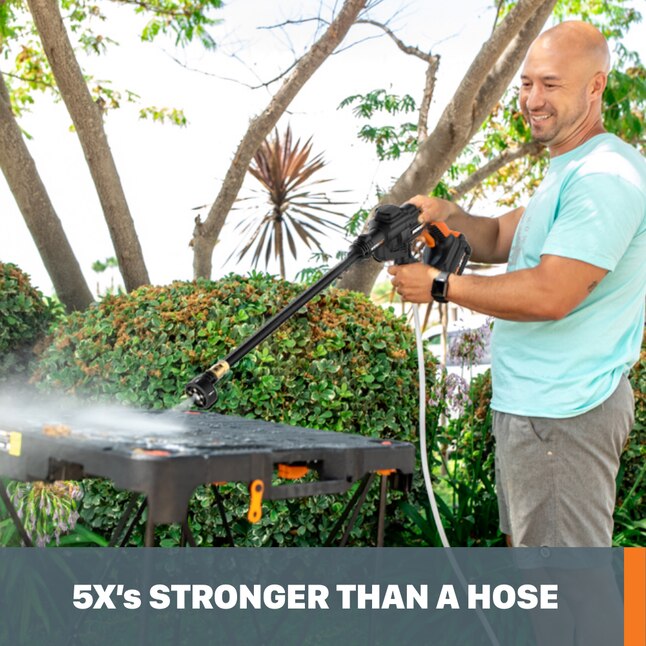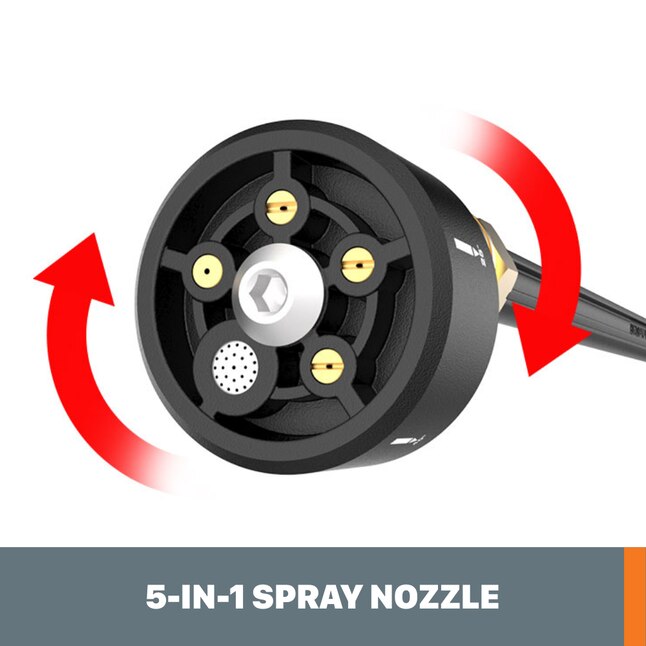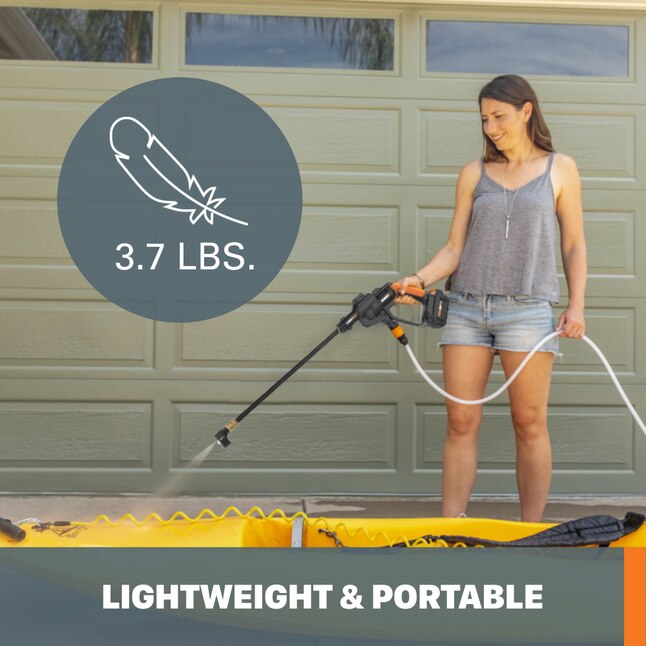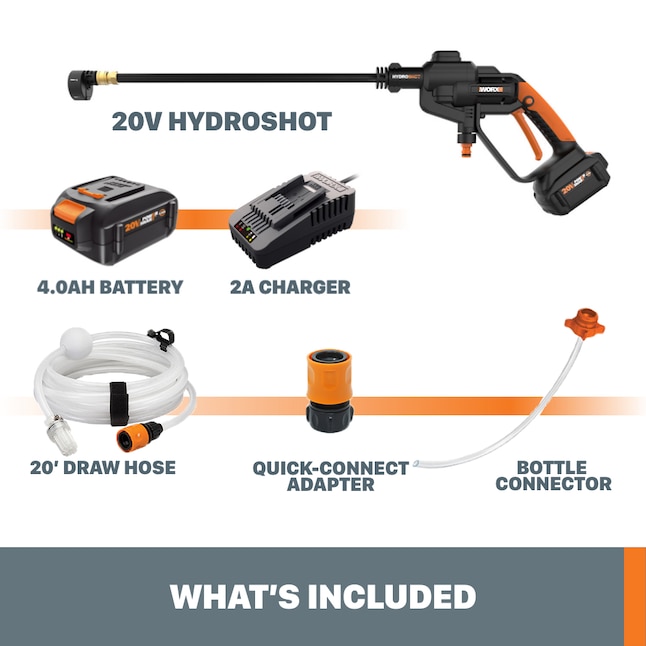 Click here for more Pressure Washer on Our Website