Drinkpod DPWF20K Kitchen Faucet Filtration System
Drinkpods multi-stage under sink water filtration system ensures a great user experience in water quality. With a filtration accuracy of 0.5 μm, the drink pod under sink water filtration system reduces more than 50 contaminants such as lead, mercury, chlorine, limescale particles, cyst class I, sediment, rust particles, odor and color, other heavy metals. Featuring an innovative system design, installation takes only 3 minutes. Replacing the filter also takes only 3 seconds. The push-to-connect fittings make installation easier, saving you time and effort. You won't need an additional plumbing service. The system has a stable water flow and high filtration efficiency. The tested full flow rate is 1.5 GPM at 60 psi. You'll get filtered water without the wait. The ultimate 0.5-micron rating traps very fine particles assuring you incredible water quality for over 20,000 gallons worth of water directly for your sink faucet.
Innovative and multi-stage filtration: The drink pod direct connected under sink water filtration system uses innovative multistage filtration that's can effectively reduce chlorine, heavy metals, chemical impurity, sediment, and other large particles. Enjoy healthy and pure water straight from your tap for years to come.
Unbeatable capacity and lifespan: The drink pod under the sink water system is capable of filtering 20,000 gallons of water. That means you get delicious water for longer than the standard under sink water filters. Using advanced and precise measurement technology, combined with 3d multi-dimensional designing, you can be sure that no leakage can occur.
Improve your water quality: This BPA-free, lead-free water filter system is designed to reduce chlorine taste and odor. The premium materials are fully tested against NSF 42 standards, ensuring more reliable use from the inside out.
Multiple uses: Directly connect to the original faucet without drilling a countertop hole. Suitable for faucets with 1/2″ or 3/8″ Femalenpt thread. For a different connection type, please contact us before purchase. Can be quickly installed in your kitchen, bathroom, bar, RV, or office to meet daily water needs. Ideal for drinking, cooking, making coffee, pets, houseplants, and more.
Hassle-free installation: Featuring a super simple plug-and-play install design, the average time for installation set up is less than 3 minutes with 3 simple steps. Installation parts are included.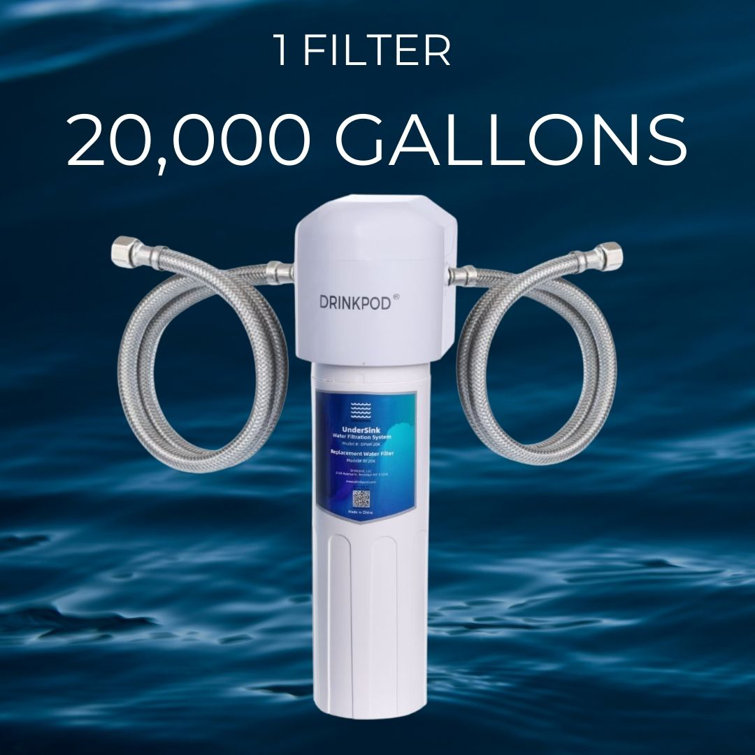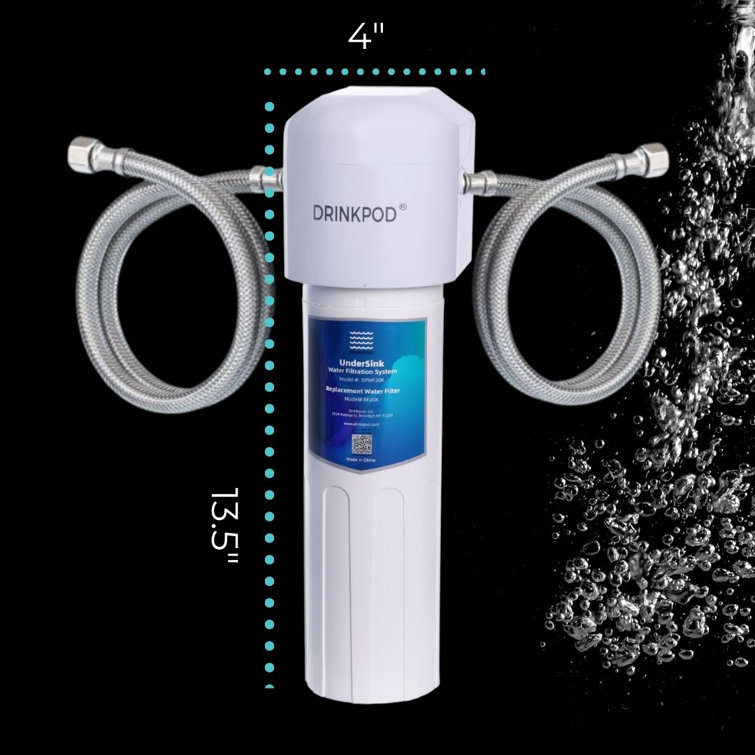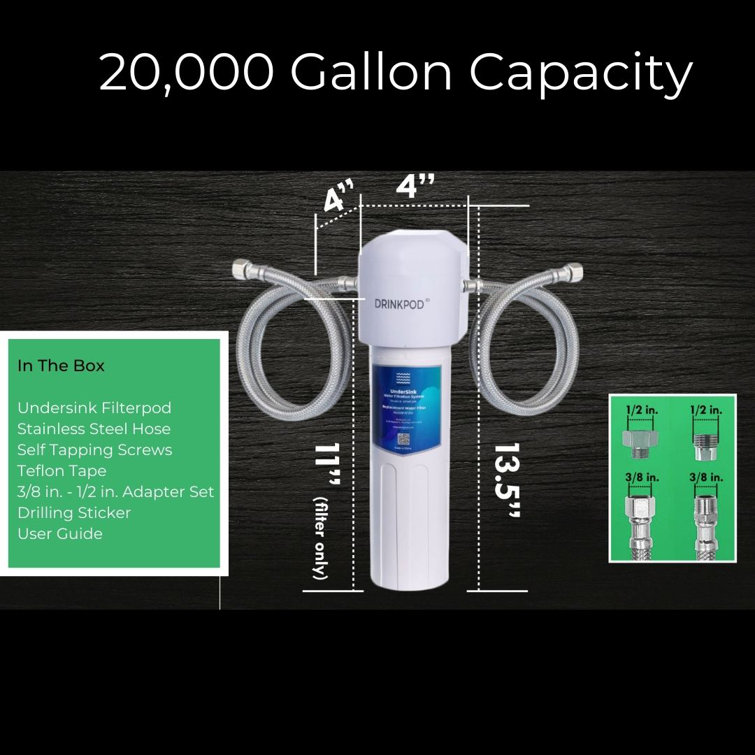 Additional Resources
From the Manufacturer