Prolux IForce Canister Vacuum
The Prolux iForce Bagless Canister Vacuum Cleaner uses highly efficient Prolux Bagless Technology and is one of the most powerful bagless canister vacuums on the market with an amazing 107 CFM of power, all while weighing in at only 10 pounds! The iForce comes standard with a 2-Stage HEPA filtration system to keep the air and motor clean, which gives it superior durability.
The iForce was designed with a low center of gravity in mind, unlike other canister vacuums which are prone to tipping when being used, the iForce's motor was mounted in the lowest position possible, which gives it an extremely low center of gravity and keeps it firmly planted upright while being used.
The iForce is perfect for any home large or small. Any floor type from all carpet types to any hard floor surface. Clean stairs with ease by taking advantage of the iForce's extra-long hose reach and an array of attachments from the power nozzle for carpeted stairs to the combination floor tool on hardwood stairs. Prolux IForce
Use the iForce electric power nozzle with a headlight to make quick work of your vacuuming needs, quickly transition from carpet to hard-floor surfaces by simply switching between carpet mode and hard-floor mode with the conveniently located handle switch. Prolux IForce
Lightweight design makes the iForce easy to use with a powerful deep cleaning Bagless design and an 800 watt, 12-amp motor, and an amazing 98 Cubic Feet per Minute of Airflow puts the iForce at the top of its class in bagless performance
The iForce uses Pre-Motor and Post-Motor filtration for superior durability which adds years of life to the motor allowing it to come with a 3-year limited motor warranty and 2-Year limited Bumper-to-Bumper warranty
2-Stage filtration system keeps the air clean with a 99.95% efficiency rating. 25ft Cord length gives the iForce an excellent cleaning range
High capacity 1.2L dust bin, holds more dirt, which means less frequent trips to the garbage bin. A Tool For Every Job, the Deluxe 32mm tool attachment set includes the Upholstery/Duster tool, Combination floor tool, and the Crack/Crevice tool
Deep cleaning electric power-nozzle kit with on/off button to easily switch between carpet and hard-floor surfaces and a powerful headlight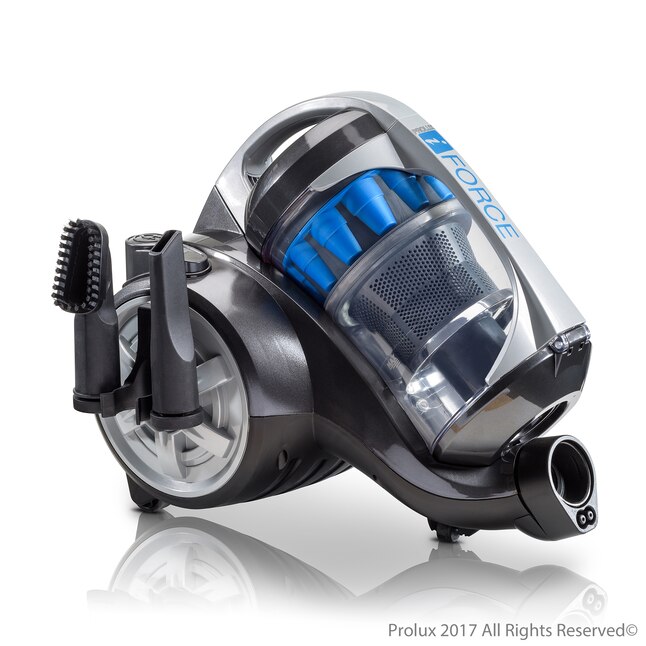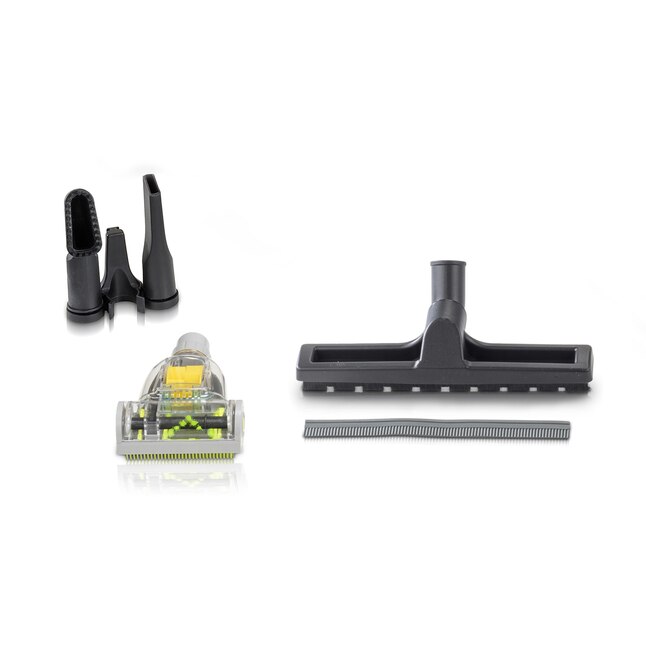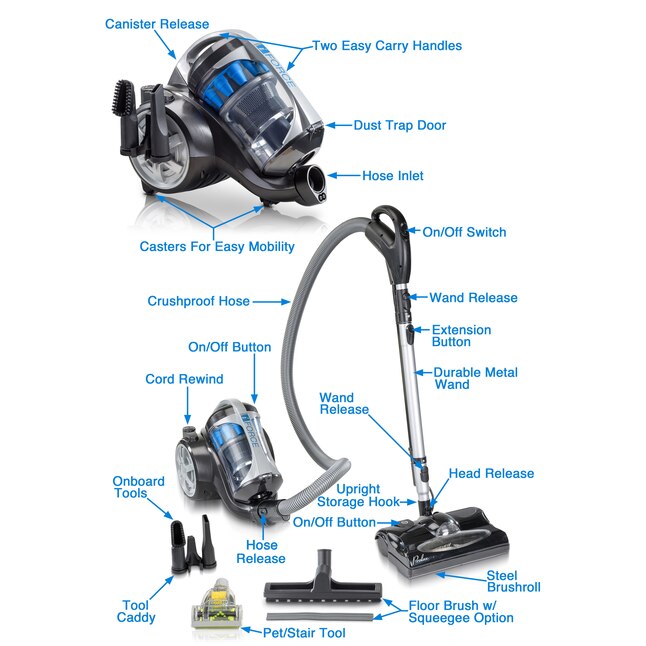 Click here for more Canister Vacuum on Our Website